Local, State, and National Resources
ECMH EI Expansion
---
ECMH EI Expansion 88 Counties EI Teams Map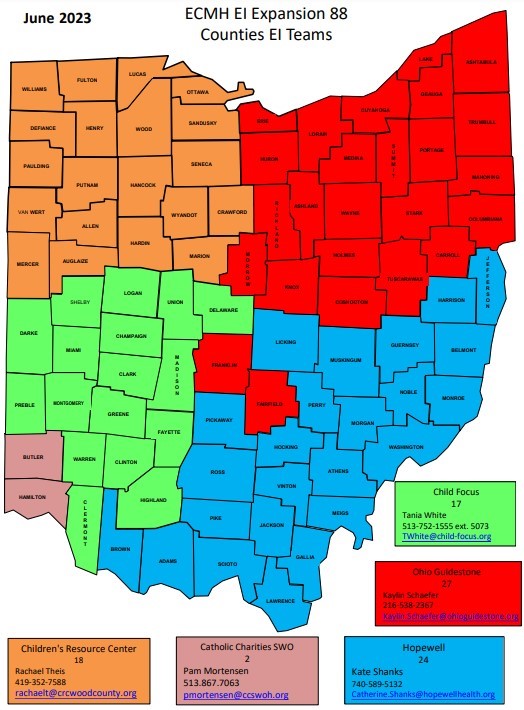 ---
How well do we really know the parents we work with?
This brief article lays out information for supporting parents in Early Intervention who may have mental health concerns. It includes a directory of resources.
Role of the Early Childhood Mental Health Consultant - FAQ
Ohio Department of Developmental Disabilities (DODD) and the Ohio Department of Mental Health and Addiction Services (OHMAS), have a contract with the Early Childhood Mental Health (ECMH) consultant's employing agency for consultative services. This document explains the activities covered within the contract.