Local, State, and National Resources
Ohio Hearing and Vision Services
---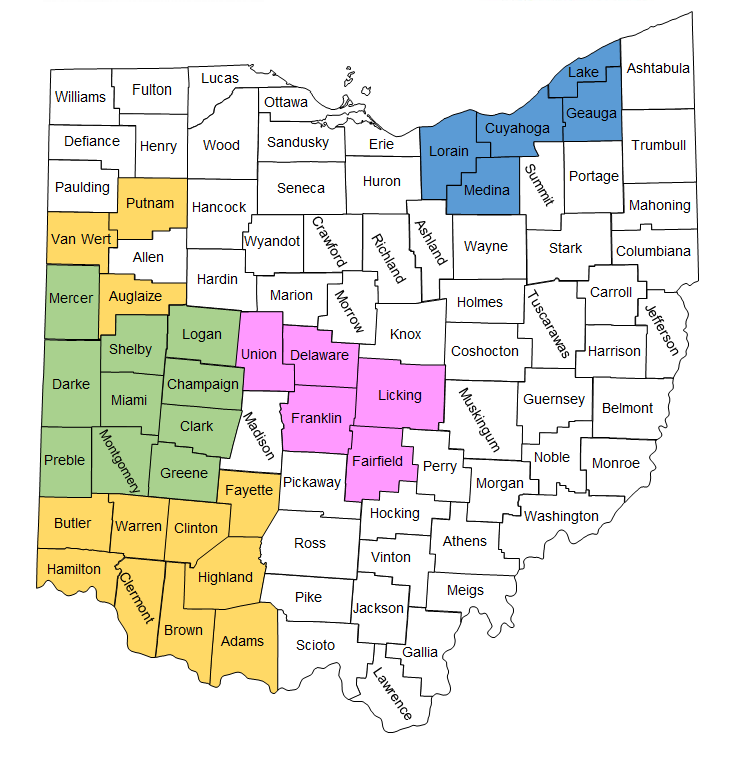 Vision and Hearing Services
DODD has contracted with several agencies to provide vision services for children with vision impairments and family training around communication options for families with a child who is deaf or hard of hearing. Service coordinators should use these maps to find the provider assigned to their county.
There are many resources available for families who have a child who is deaf or hard of hearing.  The National Center for Hearing Assessment and Management (NCHAM) has published a guide of some of these resources.  You can access the guide in English or Spanish.  NCHAM has also published Communicate with Your Child for new parents of a child with hearing loss for communicating with their child.  This brochure is available in multiple languages, including Spanish and Chinese.
The Ohio Hearing Aid Assistance Program (OHAAP), administered by the Ohio Department of Health, provides assistance to families with children, birth to twenty-one years of age, with hearing impairments, to purchase hearing aids, earmolds, assistive listening devices, external cochlear implant processor replacements, and/or hearing aid batteries.
The Ohio Center for Deafblind Education and DODD collaborated to create this resource for EI service coordinators and local teams who may be serving children with hearing and/or vision loss. The document underscores the importance of early identification, provides red flags for hearing and vision loss, lists diagnoses and conditions putting children at higher risk for hearing and vision loss, and offers guidance on assessment and program planning.